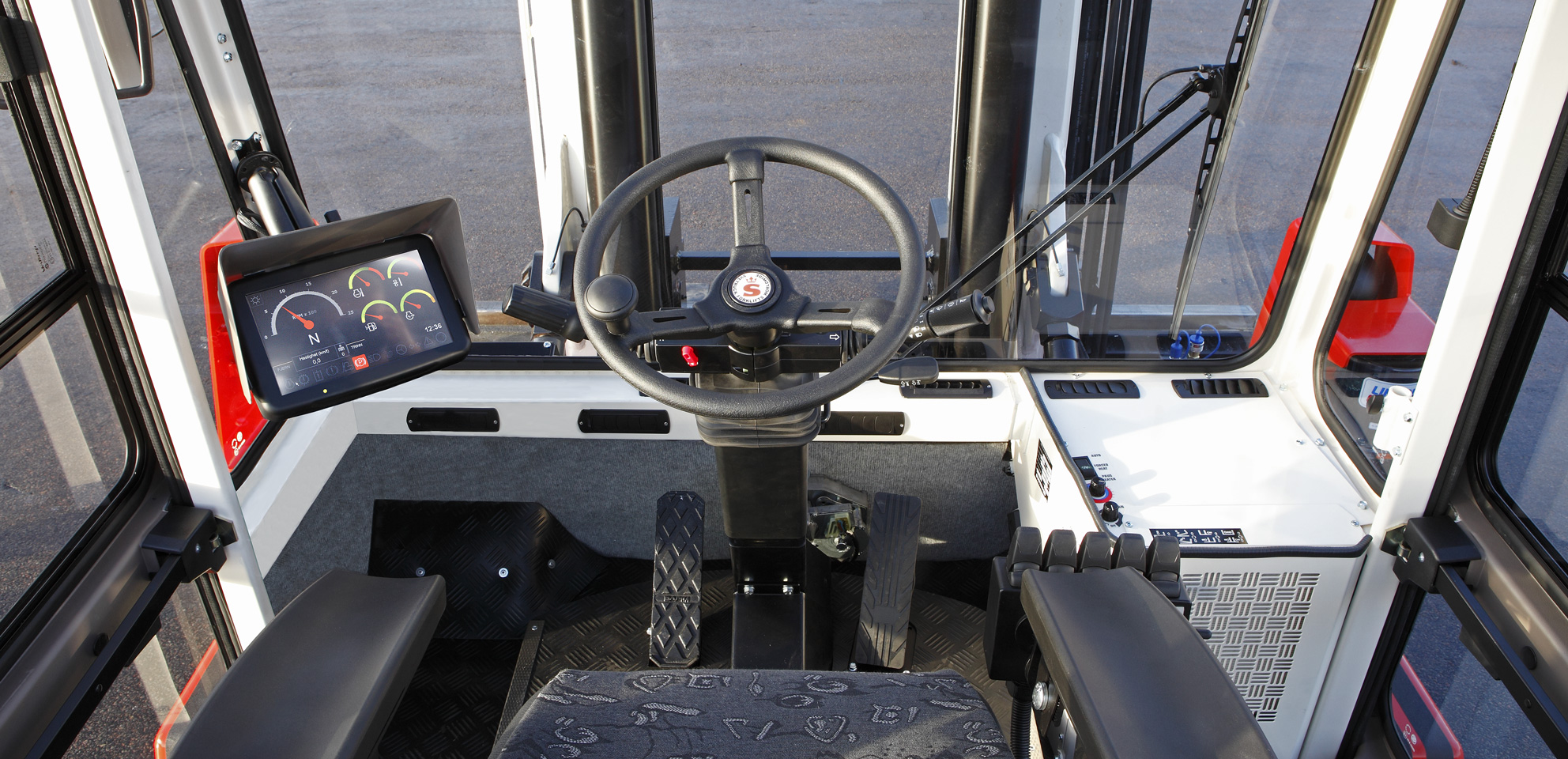 1
Communication
Complete overview of machine status with easy-to-read instruments in both directions. Standard equipped with the Svetruck D5 control and monitoring system to offer a clear overview of machine status.
2
Safety and visibility
High-safety cabin with optimum visibility of the working area in both directions.
Comfortable, safe entry to the cabin. Thoughtful design to promote ergonomics and safe handling.
3
Comfortable operator environment
A workplace that guarantees the operator a good day at work. High-safety cabin with plenty of space, low noise level and an excellent air climate. Comfortable operator seat as standard. Instructor seat to the right of the operator.
4
Controls
Ergonomically placed controls for maximum operator convenience. Electrical Hydraulic Control (EHC) with paddles or joystick as standard.